Get everything you need for Summer!
Bell and Bates Home Center Door Buster's
September 2020 • Quantities are limited. While supplies last.

$15.99
Essentials Oversized Camp Chair
Durable steel frame with black finish. Folds for easy carrying and storage. Storage bag included.

$3.99
3-Pc. Polyester Paint Brush Set
Use with all paints, stains and varnishes. Includes 1-1/2″, 2″ and 3″ general purpose brushes with wooden handles.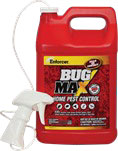 $12.99
1-Gal Bug Max Home Pest Control
Kills German cockroaches for up to 1 year. Kills on contact. For indoor and outdoor use.

$9.99
39-Gal. Lawn & Leaf Bags
Super strong for tough clean-up. 40 heavy duty bags and twist ties.

$5.99
2-Pk. 14.5/100 Watts LED Bulbs
Polyurethane
11,000 average life hours. General purpose, instant on, energy saving, and non-dimmable bulbs. Medium base.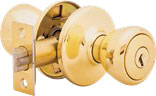 $9.99
Tylo Bright Entryy Locksed
For keyed exterior doors. Both knobs lock/unlock by key outside or tumbutton inside.

$9.99
1-Gal. 50/50 Antifreeze Coolant
Guards against temperature extremes, rust and corrosion. Protects up to -34 degrees Fahrenheit, boil over to 265 degrees Fahrenheit.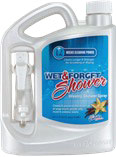 $14.99
1/2-Gal. Shower Cleaner
Cleans and prevents build-up of soap, grim, mildew and mold stains. Apply once-a-week. No scrubbing or wiping. No bleach, ammonia, dyes or irritatings fumes.

$5.99
2-Oz. Insecticide Concentrate
Makes up to 2 gallons. Kills roaches, fleas, ticks, ants, fire ants, mosquitoes, spiders, flies, and more. Use indoors and outdoors.